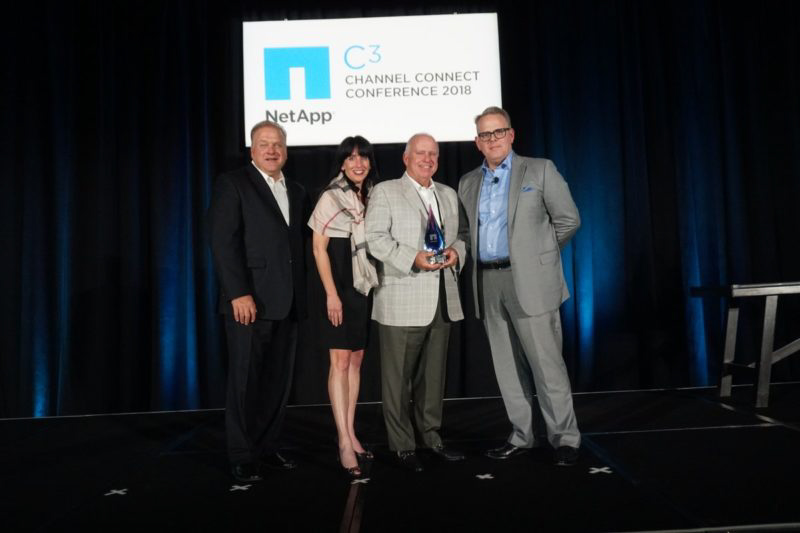 Scottsdale, AZ—June 28, 2018— RTP Technology has been named NetApp East Partner of the Year for its ability to solve data infrastructure challenges leveraging a foundation of NetApp solutions.
"Today we recognize and celebrate the accomplishments of Channel Partners, who have enabled our joint customers to modernize data management, build next generation data centers and harness the power of the hybrid cloud," said Jeff McCullough, vice president, Channel Sales, NetApp. "I congratulate RTP Technology on being named East Partner of the Year. Their commitment to performance excellence, innovation and quality has contributed to driving market share gains for NetApp and positive business outcomes for our customers."
RTP has a long history of delivering complex solutions to customers. As customers are transitioning to more of a cloud centric solution-focused model, driven by successful business outcomes, the ability to align IT transformation practice with NetApp cloud capabilities and the latest flash innovations is driving new use cases and significant wins.
"As a Star Partner, RTP Technology has enjoyed over 10 years of success with our customers," said Ron Robbins, President of RTP Technology.  "NetApp continues to innovate by providing leading edge software and hardware products for All Flash, as well as Cloud Integration."
The 2018 Americas Partner Awards were announced on stage at NetApp's Channel Connect Conference (C3) where strategic partner executives from across the Americas region gathered to hear about NetApp's strategic vision and engage with NetApp executives.
About RTP Technology
Founded in 1993, RTP remains a premier integrator of technology solutions across a broad, diverse and growing base of customers. RTP specializes in all areas of the data center & cloud, IT security solutions, professional services & consulting, plus IT sourcing & contract management. The combination of an impressive list of business partners, matched with RTP's team of exceptional technology experts, produces the foundation for long lasting customer relationships across multiple industries.
For more information, contact Mainline RTP at https://www.mainlinertp.com/contact.