Building Information Technology solutions has always involved incorporating best-in-class offerings. Whether that is to garner new features or functions or to ensure best-of-breed support, the adage "nobody ever got fired for buying xyz brand" still rings true.
Although the IBM i series has a magnificent history, in my mind IBM left a gaping hole in the IBM i Data Protection marketplace when they failed to re-invest in their Purpose Built Backup Appliance (PBBA). Customers felt this void, as the only data protection solution from IBM was tape. Many customers were left scratching their heads as to how they could modernize their IBM i backup and disaster recovery. Today, it is clear that tape does not fit into a modernized, hands-off data center model. Enterprises are seeking a flexible solution that is easy to use, provides enhanced security, and perhaps replicates to their data protection solution for their IBM i environment.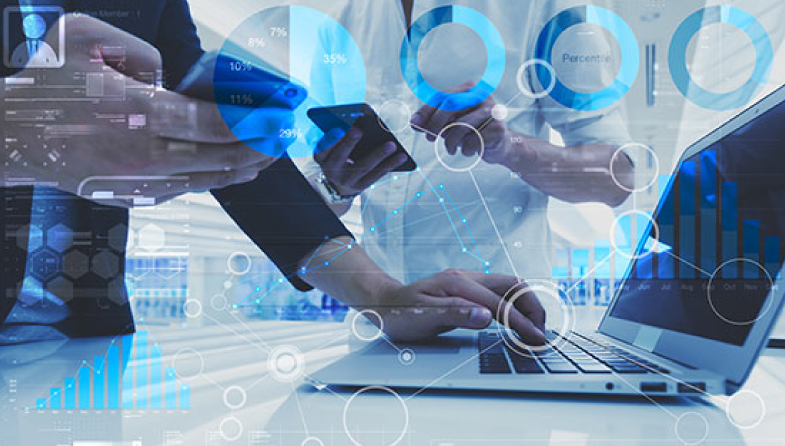 Dell EMC PowerProtect Data Domain for IBM i
The Dell EMC Data Domain (DD) Series Appliances skillfully support IBM i. Granted, Dell EMC PowerProtect DD is no industry newcomer. It has commanded the #1 spot for data protection storage appliances for multiple years running. To have that kind of exclusive access to a unique IT marketplace is unheard of. Several companies have attempted to gain market share but not many Enterprise customers abandon an incumbent product set for a new and unproven solution—especially when you're talking data protection. The new technology must be compelling with new features and functionality, and most likely offer a lower total cost of ownership (TCO). Additionally, there is hardly ever enough time to train someone on a new platform or offering due to the rapid pace of today's IT operations. This is why is it so difficult to unseat the incumbent. Honestly, look back at how many of those that clamored to bring products to market for IBM i are still working on them or dropped the concept entirely after promising a newer, better, faster model in six to eight months.
When Dell Technologies acquired EMC, they acquired many best-in-class products for their extensive Enterprise portfolio, including the Dell EMC PowerProtect DD Series Appliances, a rock-solid offering that frees administrators from having to worry about data management and the complexities of backup and disaster recovery. It just works behind the scenes, day in and day out, allowing admins to focus on more pressing business needs.
Dell EMC PowerProtect DD: The Advantages
Dell Technologies realized that they had a great asset in PowerProtect DD Series Appliances and updated the solution, not in name only, but hardware, capabilities, and simplified pricing. Here are some great things about the updates:
Dell EMC PowerProtect DD emulates an IBM TS3500 Tape Library with LTO3/4/5 tape cartridges.
It connects to IBM i with FC-Direct or FC-SAN switches and can attach to IBM Power 5, P6, P7, P8 & P9 platforms.
It supports a variety of i5/OS versions, for example, V5.4.5 – V7.4, and offers replication and encryption features while the backups are running.
While it is integrated with BRMS and Command Line, you can also exploit LXI or Robot/Save.
The next generation hardware upgrades have made the appliance faster for backup and recovery.
This new hardware aids in increasing the already impressive data deduplication rates, adding considerable business value with incomparable data management. It is not uncommon for an IBM i customer to see 50:1 data reduction. Mainline has several IBM i customer use cases that show 75:1 data reduction and one that has achieved 90:1! How could data deduplication benefit your IBM i environment? One PowerProtect DD Series Appliance can back up your entire data center and replicate one to many or many to one.
If you are looking for one solution for open systems and IBM i data protection, look no further than Dell EMC PowerProtect DD. The platform significantly reduces the cost of managing a physical tape environment and does not require lengthy training or classes, as it fits into the IBM i plug-and-play ecosystem. Rest assured, no procedures or policies need to be changed after installing the platform.
Cyber Recovery
Cyber crime has grown significantly, especially since the emergence of COVID-19 and the "new normal" work-at-home environment, which has compromised cyber security for some shops. Dell EMC now offers a new cyber resiliency option with PowerProtect DD that allows for a TRUE air-gapped copy of your IBM i Data after you complete your backups. This solution is system agnostic. You can air gap open systems, IBM i, and mainframe data in the DD Cyber Recovery vault. This solution is also integrated with BRMS so, in the case of an event, you will have the option to recover and re-start your IBM i LPARs in production or in the cyber vault.
Also, PowerProtect DD has formed an alliance with Shelter Harbor and Dell EMC DD Cyber Recovery has been selected as the first Shelter Harbor Solution Provider for IBM i-based finance customers.
Security
Dell EMC has a two-pronged approach with Shelter Harbor: encryption and cyber resilience. AES 256-bit encryption can be used to securely encapsulate the replication traffic over the wire. You can leverage the embedded key manager or your Enterprise Key Manager as it supports Key Management Interoperability Protocol (KMIP). This can be used as an air-gap measure to create a vault for safely storing backup data from rogue admins or nation-state hackers.
Cloud Ready
In addition to providing compelling on-premise Long-Term Retention (LTR) protection, PowerProtect is cloud ready and fully tested. It currently provides protection for 2.7 exabytes (EB) in the cloud and has container backup capabilities. It is proven and ready for tight integration into your cloud platform.
Flat and Fair Maintenance
Dell is striving to simplify your budgeting process with the freshly announced Flat and Fair Maintenance plan so you can know exactly what each year's maintenance will cost you upfront. This makes calculating TCO less of a hassle.
Migrating Off Other PBBA Platforms
You may have assumed you can migrate off the deprecated IBM PBBA to PowerProtect DD, and you are correct. Are you aware that when HPE moved from Gen 3 StoreOnce to Gen 4 last year, it brought a new software set and now IBM i is no longer supported? You can migrate to Dell EMC PowerProtect DD and receive many feature and function benefits while continuing to receive full function from your IBM i environment.
Open Systems and Mainframes
We have only discussed one of the many use cases of the Dell EMC PowerProtect DD platform. However, it is also the industry leader in Open Systems Data Protection, not just for databases like Oracle and SAP, but for Db2, Microsoft, and SQL, plus it provides VMware protection. Don't overlook the Dell EMC PowerProtect platform dominance in the mainframe space either.
Summary
In today's complex world, do not wait for an event that calls for backup and disaster recovery before you decide to upgrade to the leading data protection platform, because at that point it's too late. Select the proven industry leader, Dell EMC PowerProtect Data Domain. You'll achieve data protection, long-term retention, and you can connect it to cloud environments too. Schedule a Dell EMC PowerProtect DD demo now and work with Mainline to modernize your data protection for your IBM i environment. With 31+ years in the industry, a nationwide presence, and ranking of #73 in Florida Trend's 225 Biggest Private Companies, we have local talent to assist you with the modernization of your data protection for IBM i. We are known for our skills in and around IBM i and PowerProtect. To learn more about how PowerProtect on IBM i may be beneficial to you, please contact your Mainline Account Executive directly or click here to contact us with any questions..