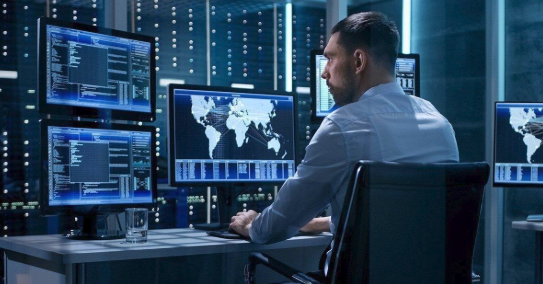 Intelligent Data Management
Discover the 5 stages of Intelligent Data Management and why organizations must plan their journey through them if they want to stay available in today's changing data landscape. 
Today, businesses must redefine the way they think about data management, changing policies and behavior to ensure their data remains not just available, but also hyper-available—keeping pace with the demands of an always-on marketplace, workforce and customer base. Getting to that point means embarking on a journey, with intelligent data management—the kind that adapts and anticipates as businesses innovate and scale—as the ultimate destination. It's a path that can be broken down into five stages:
5 Stages 
1. Backup: Reactive Recovery – This first stage is the bedrock for all that follows, ensuring company data is secure and recoverable in the event an outage, loss or cyber attack. But according to Allan, around 80 percent of the market still struggles with data recovery.
2. Aggregation: Protection Across Workloads – Businesses begin to gain insight into their data in this second stage, allowing them to leverage it to drive value to the enterprise.
3. Visibility: From Reactive to Proactive – This advancement allows businesses to enter the visibility stage, where they truly transition from a reactive data management stance to a proactive one.
4. Orchestration: A Seamless Environment – The new data landscape isn't defined by volume alone. Hyper-sprawl plays an equally important role, with data arriving from sources ranging from multiple forms of the cloud to an array of endpoint devices.
5. Automation: Driven by AI – Even with deep visibility into one's data, however, businesses in this stage still rely primarily on manual, human-led processes. That changes when they take a step into the final stage—automation—in which data management is driven by AI and machine learning that automatically backs up, secures and migrates data based on real-time business needs.
To read more,  https://partners.wsj.com/veeam/5-stages-of-intelligent-data-management/
Whether on-prem or in the cloud, learn how RTP, partnered with Veeam, can add value to your Data Management strategy by clicking here